We provide customized Inner Bead Cutting Device for each customer's needs
We make Inner Bead Cutting (Pressing) device. We design and make customized IBC (IBP) device for each customer's tube welding equipment's, which pleases many customers. Please feel free to contact us if you have any trouble on your own equipment's. We can make rough estimates, if you could fill in attached checklist.
Company outline
Conpany name
Toshoseiko Co.,LTD
President
Masamitsu Fujiwara
Head office Location
1-23-3,Yashiro,Sumida-ku,Tokyo 131-0041
TEL.+81-3-3619-9100/FAX.+81-3-3619-8546
Kimitsu sales office
2-8-7,Sotominowa,Kimitsu-shi,Chiba
299-1173
Tel +81-439-54-2121
Fax +81-439-54-2124
Sakura technology research center
Sakura-shi,Chiba
Capital
10,000,000yen
Foundation
1973
Main products examples
Inner Bead Cutting Device

Bead Conditioner

We can check inner situation of tube by monitor, which we cannot usually see from outside! Please refer attached sheet.

Inner Bead Cutting Device with Chopper

We can easily remove remained inner bead and prevent specified length cutter damage. Please refer attached detail description sheet
Inner Bead Pressing Device

Inner Bead Cutting, Pressing Device for off-line.

Are you scrapping failed tube in which remains inner bead?

Cutter Tools
Inner Bead Cutting Device and feature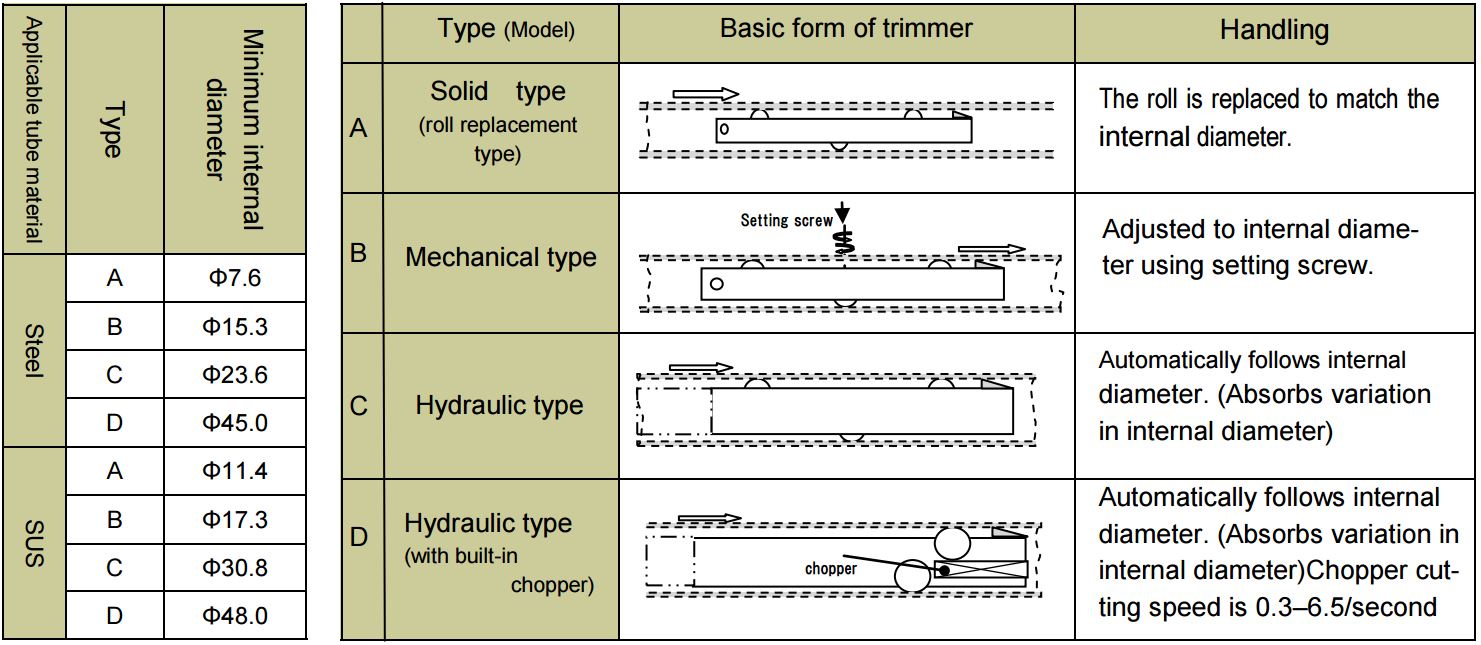 Products examples>

For more information about Inner Bead Cutting Device for welded tube;
inquiry
If you have any questions about the questions, conference or requests for proposal of our products.Please fill out the inquiry form below and send it to us. We will contact you to explain the details more particularly ASAP to discuss the details of your.